Dr. Dieter Söll
Sterling Professor of Molecular Biophysics and Biochemistry
Yale University
Member of National Academy of Sciences
https://trna.research.yale.edu/people/dieter-soll
Research in the Söll laboratory explores the genetic code translation in a wide range of living species. Through genetics, biochemistry, structural analysis, and molecular biology, we are studying bacterial, archaeal and eukaryotic systems to uncover new strategies of genetic code expression. We extensively use this knowledge to develop new tools for synthetic biology and extend the chemistry of living systems by enabling robust and efficient genetic encoding of unnatural amino acids and amino acid-like molecules in a test tube or in a living cell.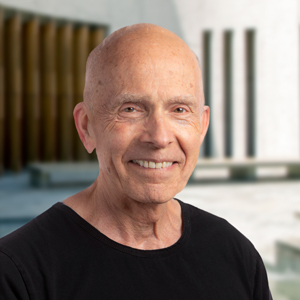 Dr. Paul Schimmel
Ernest and Jean Hahn Professor

Department of Molecular Medicine
The Scripps Research Institute
Member of National Academy of Sciences
https://www.scripps.edu/schimmel/
The Schimmel lab is interested in the aminoacyl-tRNA synthetases and the genetic code. The present work focuses on the discovery of the large new biology that flows out of the tRNA synthetases. These enzymes are now known to be secreted, to have nuclear functions, and to pervade most or all parts of human biology with activities that are distinct from their catalytic function of charging tRNA. The laboratory uses methods and logic of molecular and cell biology, chemistry, and structural analysis to more deeply investigate these novel functions that have a fundamental role in maintaining organismal homeostasis, and in developing and regulating nervous, vascular, and immunological systems. The research is leading to the development of a broad new class of therapeutics to treat and cure human diseases.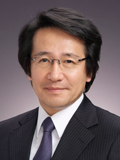 Ph.D. Shigeyuki Yokoyama
Head of Yokoyama Laboratory

http://www.riken.jp/en/research/labs/bzp/yokoyama
We aim at contribution to our industrial partners' developments of superior drugs (chemical compounds, antibodies, etc.) against drug targets (human membrane proteins, etc.) by fully taking advantage of our own technologies developed for production and structure determination of challenging human membrane proteins and for application of unnatural amino acids to biologics. We will establish next-generation drug discovery technologies by fulfilling the needs elicited through implementation of our technologies into drug development endeavor at pharmaceutical partners. We will coevolve basic and applied researches, by applying the developed chemicals and antibodies to basic researches at RIKEN toward discovery of novel drug targets.
| | | |
| --- | --- | --- |
| Speaker | Institution | Country |
| Arava, Yoav | Technion – Israel Institute of Technology | Isreal |
| Becker, Hubert | University of Strasbourg | France |
| Chen, Jie | University of Illinois Urbana Champagne | United States |
| Fox, Paul | Cleveland Clinic Lerner Institute | United States |
| Gruic-Solvj, Ita | University of Zagreb | Croatia |
| Hendrickson, Tamara | Wayne State University | United States |
| Hou, Ya-Ming | Thomas Jefferson University | United States |
| Ibba, Mike | The Ohio State University | United States |
| Kim, Sunghoon | Seoul National University | Korea |
| Liu, Wenshe | Texas A&M University | United States |
| Martinis, Susan | University of Illinois Urbana Champagne | United States |
| Musier-Forsyth, Karin | The Ohio State University | United States |
| Rajan, Sankaranarayanan | CCMB | India |
| Ribas de Pouplana, Lluis | IRB Barcelona | Spain |
| Simonovic, Miljan | The University of Illinois at Chicago | United States |
| Sissler, Marie | IBMC Strasbourg | France |
| Varshney, Umesh | Indian Institute of Science | India |
| Wang, En-duo | University of Chinese Academy of Sciences | China |
| Yang, Xiang-Lei | Scripps Institute | United States |